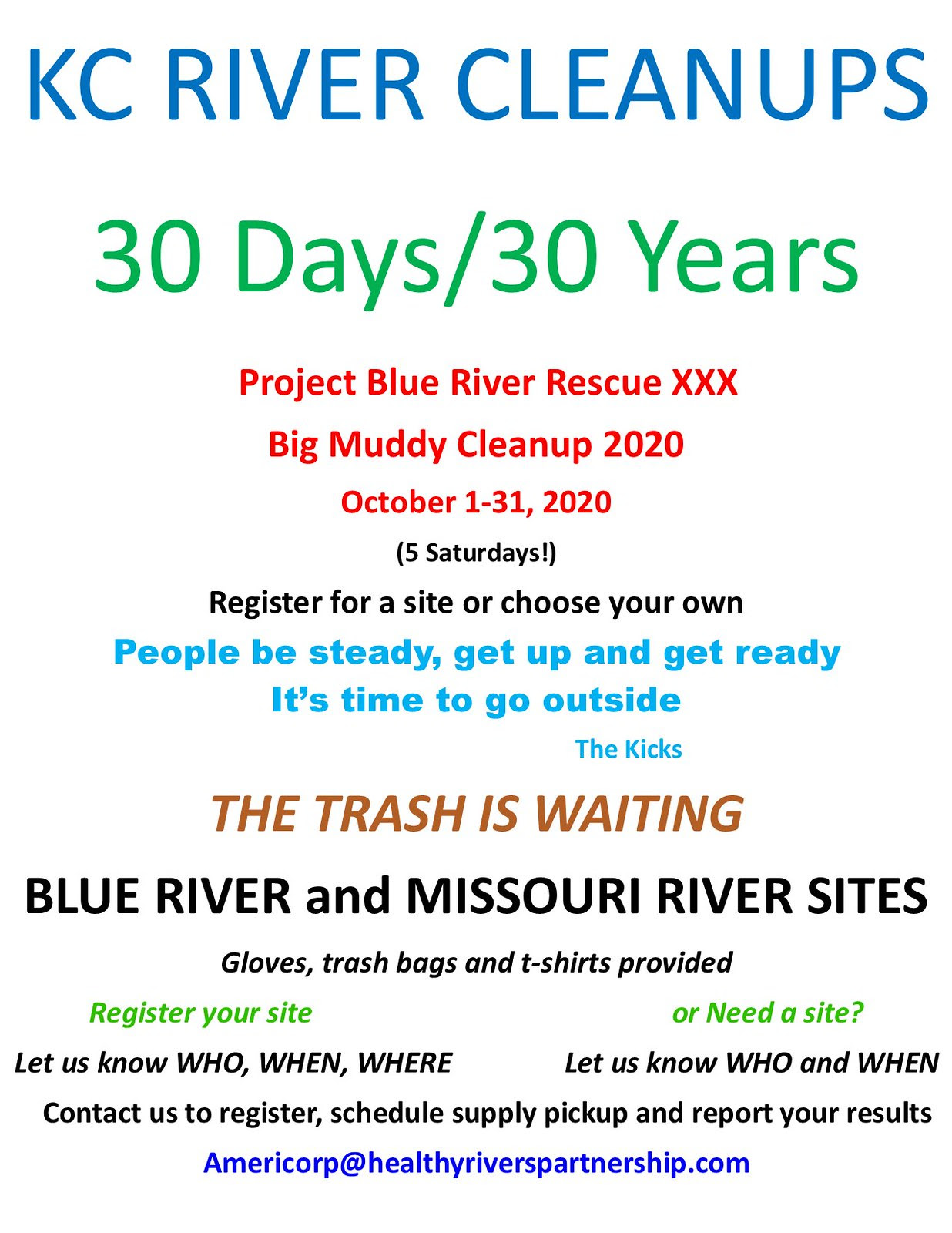 KC Project Big Muddy Clean Up!
Join us this October for a month full of river rescues! That's right!
We are once again hosting our annual series of river rescues known as Project Big Muddy Clean Up! Grab your gloves, trash bags, and your friends/colleagues and join us for a month of restoring our communities! This year, we are asking that people choose from one of our multiple locations and register for a time that they would like to clean up with their team. To register your team or ask for additional information, please contact us now! We look forward to seeing you there!

A river seems a magic thing. A magic, moving, living part of the very earth itself.
― Laura Gilpin
MISSOURI STATE WIDE STREAM TEAM